Our Team
Our team at Alpex Solar is a dynamic and dedicated group of professionals. Comprising 250 skilled experts, we bring a wealth of knowledge and experience to the forefront of the solar industry. From research and development to manufacturing and quality control, our team's passion for innovation drives us to provide high-quality solar solutions. We are united by a shared vision of sustainability and a commitment to making renewable energy accessible to all. With their expertise and unwavering dedication, our team is at the heart of our success and mission for a greener, more sustainable future.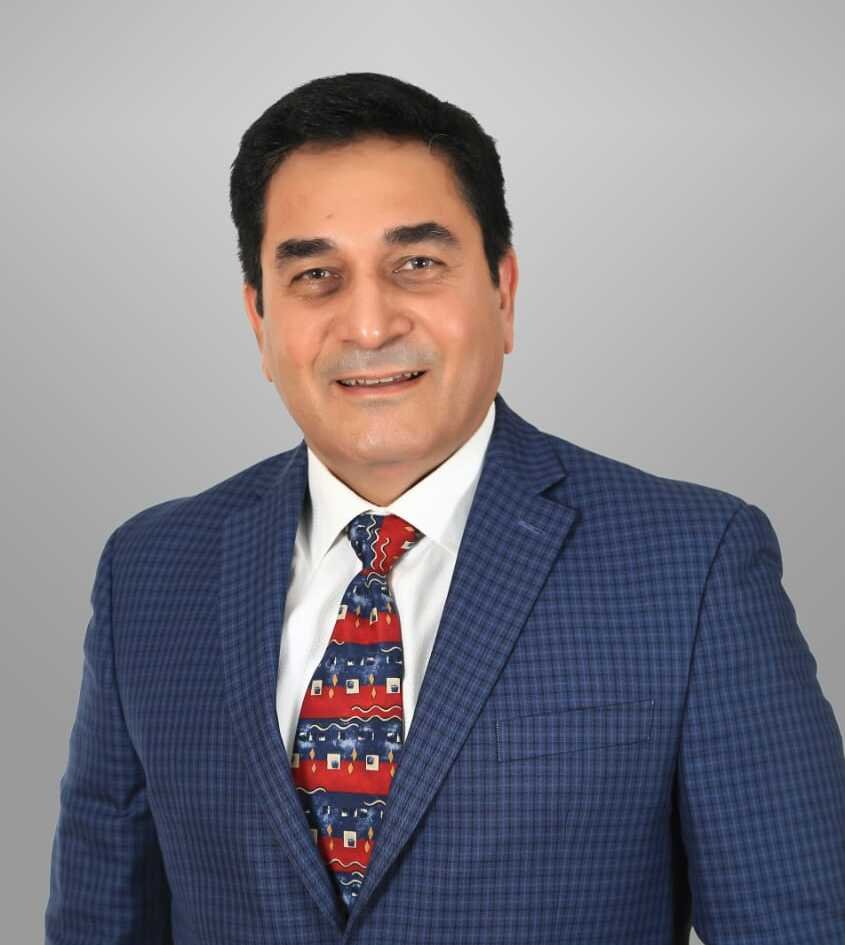 Ashwani Sehgal
President & Managing Director
Mr. Ashwani Sehgal, Managing Director, a Mechanical Engineer graduated from Punjab University, embarked on his professional journey in 1986 with Punjab Tractor Limited (PTL). After six years at PTL, he ventured into entrepreneurship by founding his own company, Alpex Solar Limited (formerly Alpex Solar Private Limited), in 1993.

Ashwani's extensive travels around the world have made him acutely aware of the detrimental impacts of global warming, resource depletion, and the pressing need for green energy solutions. This awareness has been a driving force behind his commitment to the renewable energy sector.

In his pursuit to make a meaningful contribution, he has focused on promoting clean and green energy, initially in wind energy and subsequently in solar energy. His company specializes in manufacturing solar panels and solar-based water pumps. With a remarkable career spanning 34 years, 16 of which have been dedicated to the solar business, Ashwani possesses a wealth of experience in the field.
Furthermore, Ashwani Sehgal serves as the President of the Indian Solar Manufacturers Association ISMA), where he plays a pivotal role in advocating for favorable government policies that benefit solar manufacturers. His impeccable reputation within the solar manufacturing industry has solidified his position as a respected leader.
Monica Sehgal
Whole Time Director
Ms. Monica Sehgal, holds a Master's degree in Computer Applications from Bhopal University and boasts an impressive 30-year career marked by remarkable diversity and expertise. Her professional journey commenced in software development and training during the initial five years of her career.
Monica's first professional endeavor was with the Chandigarh Housing Board, where she served as a System Analyst in their newly established IT department.
Monica has been an integral part of Alpex since its inception. Her multifaceted role spans Marketing, Communications, Administration, and HR Policy development. She oversees the day-to-day marketing activities of Alpex Solar and its affiliated company, Alpex Exim. Notably, she played a pivotal role in the seamless implementation of an ERP system and the comprehensive training of our staff. As one of the founding members of our organization, Monica has consistently demonstrated her ability to adapt to the ever-evolving demands of our company and remains steadfast in her readiness to tackle new challenges.
Vipin Sehgal
Executive Director
Mr. Vipin Sehgal, Director and a Technocrat, is Bachelor of engineer in production having more than 22 years of experience in the production and computer application.

After joining in Alpex Solar Limited, he is taking care of all production and computer application program including ERP and well manage as per Corporate Era.
He has contributed his expert knowledge in producing the high quality products of solar energy as per the market trend and in most cost effective manner. He is actively involved in the Technology adoption and Research and Development
AGM - Accounts and Finance
Arun Singh